This is Part 3 which is the final part of the Kerkythea DoF tutorial.
Click here to go back to Part 1.
Click here to go back to Part 2.
In the previous part, we have already created the necessary duplicate layer and layer mask.
Now, in the Layer Dialog, click on the background layer to highlight it. Now we need to blur the layer. To do that, go to Filters >> Blur >> Gaussian Blur ( as shown below).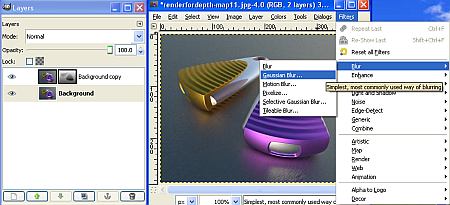 Adjust the Gaussian value until you are happy. You will notice that the layer mask on the duplicate layer controls which portion on the image remains sharp and to what degree.
That's it! You have created the Depth of Field effect. The effect should be as shown below. You can alway go back to the layer mask to manipulate the brightness/contrast. This will change the strength of the DoF.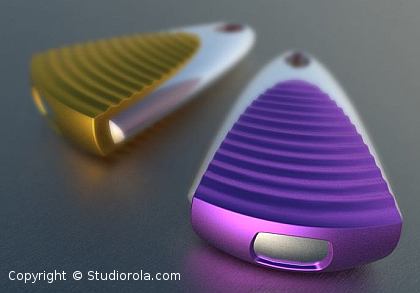 That's all for this Kerkythea DoF tutorial. Thanks for reading 🙂