NURBS (Non Uniform Rational B-Splines) Surfacing is the preferred method of creating organic or freeform 3D models that are feasible for rapid prototyping as well as manufacturing. NURBS 3D models is not the same as polygonal-based ones. NURBS curves and surfaces are always smooth unlike mesh models which approximate surface smoothness via polygons. As such, they are more accurate and suited for creating designs that need to be physically reproduced.
Synopsis:
Surfacing Techniques Course covers advanced surface modelling via Rhinoceros (also known as Rhino 3D) software, the popular and industrial standard for 3D NURBS modelling. This course is conducted by an Authorised Rhinoceros 3D Instructor.
The training material is designed and catered for Rhinoceros (Rhino 3D) Users seeking to create 3D surfaces for conceptual exploration as well as downstream purposes. It is geared mainly towards Product and Industrial Designers as well as Engineers seeking the freedom of creating freeform designs without the usual constraints typical of parametric engineering 3D packages.
Upon successful completion of course, a Certificate of Completion will be issued by an Authorised Rhino 3D Trainer.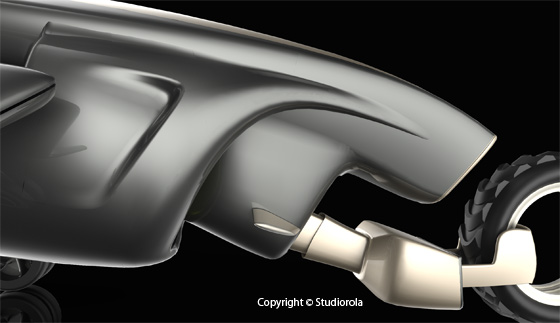 Learning Outcomes:
Participant will be introduced to essential principles of curve and surface continuity for 3D NURBS modeling
Participant will be exposed to strategies and techniques for generating continuously-matched surfaces
Participant will be introduced to methods of creating patterns on surfaces.
Participant will be introduced to essential principles for data transfer and downstreaming.
Pre-requisite:
As a pre-requisite, Participants should have a proficiency in Rhino equivalent to Level 1.
Course Structure in brief:
Below is a very brief description of the course structure.
The initial part of the course covers knowledges, guidelines and principles essential for understanding NURBS characteristics and their relevance to Surface Continuity modelling. This includes covering terminologies such as G0, G1, G2, etc. It also covers methods of evaluating the continuity of curves and surfaces. This is an important portion that lays the foundation for successful modelling.
Next portion of the course exposes Participants to Curve creation and refinement techniques.
Subsequently, strategies and techniques of creating organic and continuously matched surfaces are taught. Additionally, methods of creating complex patterns are also being explored. The course-ware also contains certain techniques that are not commonly taught elsewhere.
Additionally, the course will also cover the preparation and evaluation of files for downstreaming purposes such as data transference, fabrication, 3D printing and rapid-prototyping.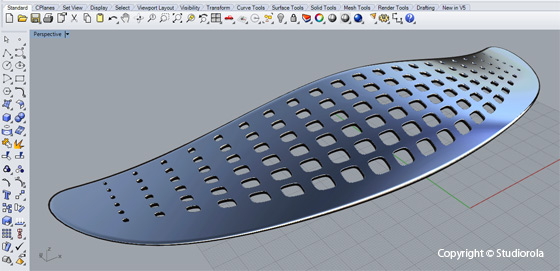 Enquire and request for quotation
For Training Enquiries and Quotation, kindly contact our Partner at training@nosco.com.sg or call us at 97101546 (Singapore)