Uncommon Paradigm is a 3D Science Fiction Art Book as seen through the camera lens of a fictitious space faring photographer. Storyline and artworks are created by Sim Pern Chong.
The images were created during the free times over a period of several years. During the course of it, no expensive tools were used to create the concepts. The software programs used were mainly those covered on this website, primarily Blender, Sculptris, GIMP, Inkscape and Carrara Pro. Besides realising the author's creative vision, this 3D artbook also serves as a demonstration of what's achievable using free and cost-effective programs. As best as possible, the illustrations relied on free or low cost alternatives to achieve the results.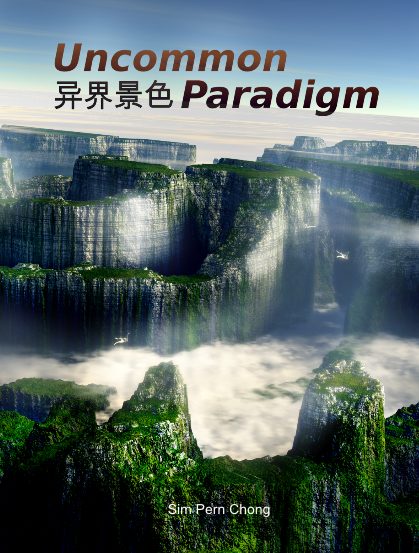 >> Click here to download it <<
This science fiction art book is available for free distribution as a PDF download. You are free to distribute it (electronically) as long as it is kept intact in its entirety. This book must not be sold for a profit.
You can print it for non-commercial usage and personal enjoyment.
Happy viewing 😉
Reviews:
"I loved that! Very cool futuristic vehicle models, awesome landscape renderings. I can only imagine the time and work that it took to create the scenes in the book. Very detailed and they had an aura of seeming real, as though I could believe that somewhere in the distant future such things might exist. "
Ccbar
"Fine work, some of the images are outstanding."
Headwax
"Interesting project, thank you for sharing. Congratulations, the results are very good, considering the budget (software used etc.). Looking forward to see your next similar project(s)!"
Daniel Lovas, Visual artist
"I think the Uncommon Paradigm 3D Artbook is wonderful and fascinating, both the images and the text. It must have taken very much work to make it. Thank you for sharing it with the world."
Joost Boekhoven