Synopsis:
As the World moves towards the 4th Industrial Revolution, 3D technology will become more ubiquitous. 3D Modeling is the basis for various potentially disruptive technologies (of the 4th Industrial Revolution) such as 3D Printing, VR (Virtual Reality), Algorithmic modeling, so on and so forth.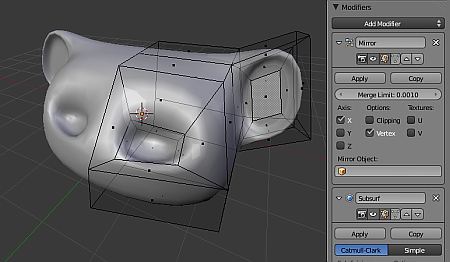 Without going into any form of specifics, this Beginner Course introduces the Participants to the wonderful and increasingly useful world of 3D Modeling.
This course is suitable for persons who has no prior experience in 3D modelling and/or any type of 3D software applications.
Course Outline:
This is a short two-hour lesson that covers the following:
1. Software Interface (Blender 3D)
2. Principles of polygonal modeling
3. Modeling exercises
A comprehensive Printed Training Material will be provided for each Participant.
Customer Remark:
"Your (Training) Material is awesome" 
Mr Sreena, IT Professional
Cost:
SGD 80 only  (Adult)
SGD 50 only (Student)
At such a low cost, this is a perfect way of getting ourselves soaked into the exciting and interesting world of digital 3D modeling.
Training Venue:
The default location is at:
21 Woodlands Close
#02-27
PRIMZ Bizhub
Singapore 737854
However, upon agreement with client, alternative locations are also possible.
Booking & Inquiry:
For booking and inquires, kindly call us at +65 97101546 (Singapore)