Sometimes, you may need to make wood grained materials for your 3D projects. This is especially typically if you are working on interior design visualisation projects. How nice it will be to be able to easily and freely create customised wood textures.
The Wood Workshop from Spiral Graphics is one such program that is filling this need quite nicely.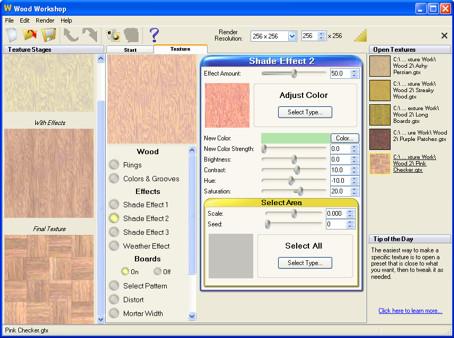 The program is free and it does a good job too. It does however required the MS .NET framework to run.
You can get more information and download Wood Workshop here.
To get the MS .NET framework, click here.