For those who own DAZ Studio or Carrara Pro, do you know that Michael 4 is now a free download? Yes, it is!
Michael 4 is a highly detailed and realistic 3D model of a male figure. He, in his many poses, is as shown below. This version of Michael is significantly more realistic than previous versions. For one, he is distinctively more hairy.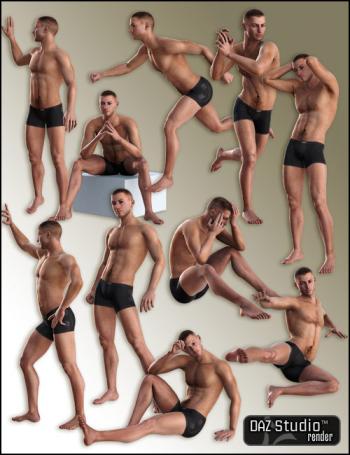 There can be many uses for Michael. This digital slave can provide one with hours of posing fun. But he is much more than just a virtual toy.
For example, Michael 4 can add realism to many an Interior and Product Rendering. He can be used to give objects and spaces a correct sense of scale and proportion.
>>> Click here to get Michael digital male figure for free <<<
Michael 4 is fully compatible with DAZ Studio and Carrara version 6 or higher. He comes fully textured, rigged and can be posed in both 3D programs.
Please Note: If you do not own Carrara Pro 3D software, version 6 is available for free on certain magazines.
Click here for info on getting Carrara 6 free.
Have fun ! 🙂