This is Part 2 of  Bringing Sculptris Model into Blender 2.5.
>>> Click here to go back to Part 1.
Now, we need to point to the location of the texture map that was created and exported from Sculptris. Click the 'Open' button to locate and load the texture. This is as shown below.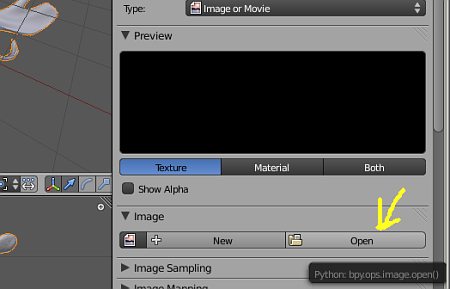 Now, the texture should be loaded. Next, we need to tell Blender the coordinate type of the texture. Under Mapping >>> Coordinates, select 'UV'. This is as shown below.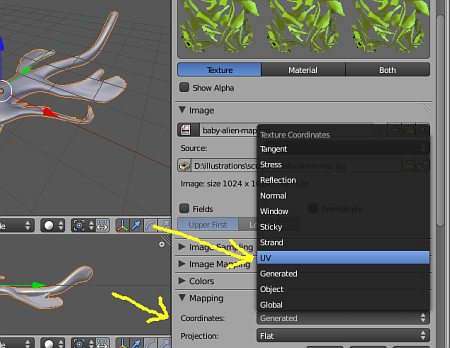 Besides indicating the mapping coordinates, we also need to indicate to Blender what influence the map is to be used for. Since the map is a colour map, under 'Influence', check 'Colour'. You can also  use the map for more than one type of influences. For bump maps, click 'Normal'.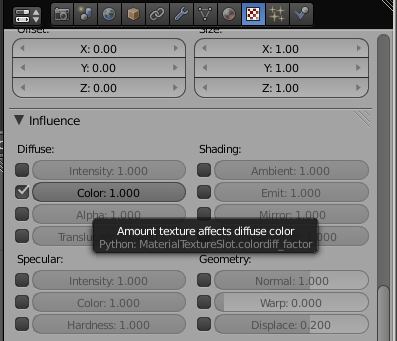 If you render the scene now, the model should have texture now.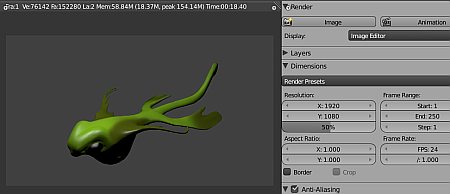 Thanks for reading the tutorial. Drop me a comment if you have any queries 🙂