Ryan Ho is a creative person who is based in Hong Kong. I got to know him when he engaged me to help him learn about 3d modeling and rendering.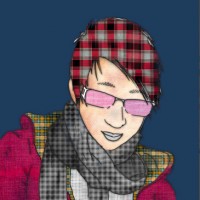 As of this writing, Ryan is in his teens but his keen eyes for aesthetics and passion for artistic endeavours belies his age.
He has put up a website showcasing his creative works. His portfolio covers several genre namely CG art, illustrations, graphic design and photography. His graphic design works include advertising campaign materials, poster, name cards and flyer designs.
He is also much into digital photography which captures, among other things, bits of Hong Kong.
As for the 3D works, he uses a combination of Cinema 4D, Blender and Carrara Pro.
Click here to check out his website !