As of late, I have been pretty involved in Blender-related workshops.
Yishun Junior College Workshop
On 20th May, I gave an introductory presentation about Blender and 3D animation basics in Yishun Junior College. The audience were students and staffs from the College's Media Club. I conducted the two-hour plus workshop through the invitation of the Club's Teacher-in-charge Mdm Ho.
Below are two images from this particular workshop.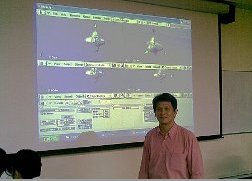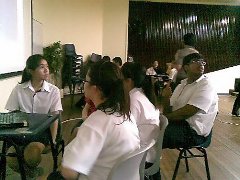 Me in Yishun Junior …. . College Students fiddling with Blender
Ngee Ann Polytechnic Workshop
On 23th May, together with the other passionate members of the Singapore Blender User Group, I give a joint presentation in Ngee Ann Polytechnic. As of this writing the group is small, comprising of 5 members, namely Victor Yap, Daniel Yam, Soh WeeLian, Sacha Goedegebure and me.
Victor who is a solution architect, is also the main organiser, gave an opening introduction. Weelian, who is a lecturer with Ngee Ann Polytechnic gave an interesting demonstration of 3D modelling using Blender.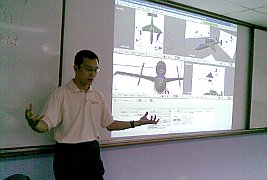 Victor presenting…. Weelian modelling a MIG 17 in minutes
Sacha, who was the Director of Big Buck Bunny gave an engaging overview of many cool features of Blender. Of particular interest was a demonstration of the Game Engine. Daniel, who is Creative Director for the Creative Room shared his experience with Blender.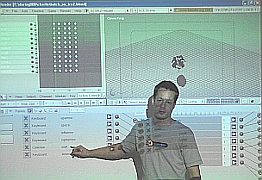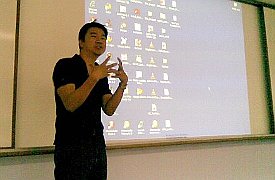 Sacha showing the Game Engine….. Daniel sharing his Blender experience
As for me, I give a presentation on Rendering. As I am Industrial Design-trained, my presentation was geared towards using Blender as a rendering, visualisation and animation platform for presenting Design Concepts.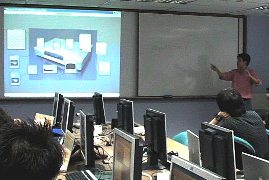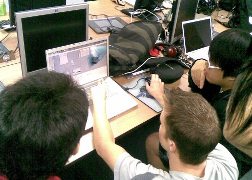 Me talking about Product Visualisation …… Sacha connecting with the audience
After the presentations ended, many from the audience stayed behind to mingle with one another. As for me, the presentations and exchanges were enriching. It opened my eyes to other possibilities, potentials and ways of using Blender.
Note: I am available to conduct Blender 3D related trainings, consultation and courses. They are as the following
1. Digital Art using Blender 3D
4. Blender compositing
5. Blender – Makehuman usage