This is the second work-in-progress of Scifi Lady. The first work-in-progress was mainly focused on creating the female character. It is here.
Basically, here I have modelled a futuristic sport jet for the lady. The aircraft is created in Blender using subdivision modelling. I use material node to create the shader for the aircraft body.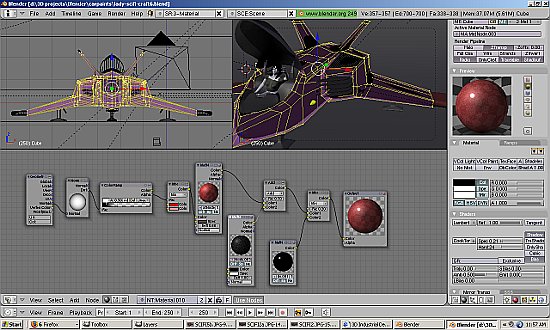 Two rendered views of the scene. Rendering engine used is Blender Internal Renderer.