If you missed the free Carrara 6 Pro on the Digital Arts Magazine, its available for free again on another magazine.
This time it is on the June 2009 issue of PC Advisor.
As you may know, I am an avid fan and user of Blender. With all the power that Blender offers, does it make Carrara 6 Pro less useful. My answer is a definite No. Even if you already know Blender 3D, you will still find advantages and features in the Carrara that are not readily available on the free Blender 3D.
For instance, Carrara offers very good integration with DAZ Studio and Poser contents. This makes its very easy to use highly-detailed and ready-made 3D characters such as Victoria and Michael 3D human characters. By the way, if you are actively following my website, you should know that Michael 4 is also free. For details on Michael 4 male character, click here .
Also, Carrara has global illumination rendering capabilities that are not available on Blender. Caustic, photon-mapping, indirectly lighting, HDRI are all available on the Carrara.
Creating natural environments are a breeze with Carrara 6 Pro with the inbuilt terrain, sky, cloud, tree, ocean generators.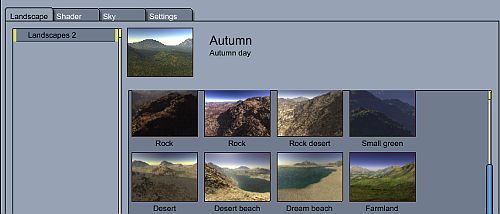 Now that is it free on the PC Advisor magazine, it is another chance to get this easy-to-use yet very useful 3D application.
If you really find it worthwhile, perhaps you might even consider upgrading to the latest version of Carrara using the free version 6 as an upgrade path. This will definitely save you some money as upgrade pricings are always much cheaper than buying directly 😉