Truespace is one of the pioneering 3D modelling, rendering and animation program. It has its origin on the Amiga.
The latest version of Truespace is now a free download. This should be a very worthwhile program.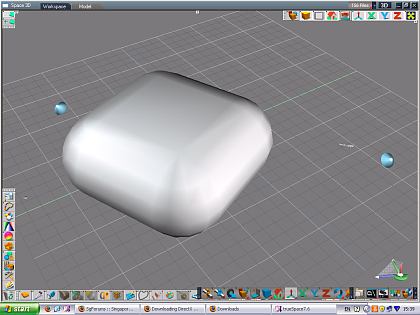 Truespace has a very attractive and colourful interface. Version 7.6 comes with the built-in Lightworks high quality renderer. This renderer has capabilities such as raytracing, soft shadow, HDRI, GI (global illumination), LBL (image based lighting), caustics and Dof (depth of field). This rendering program can thus produce realistic renderings.
I think Truespace can be used as a rendering program for product and industrial design concepts modelled in CAID programs such as Rhinoceros 3D.