Hexagon 1.2 is a 3D modelling program. It is free on the CD of the current issue of 3D World Magazine (issue 107)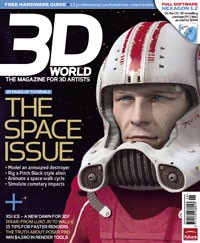 3D World is a popular magazine for 3D artists and enthusiasts.
The one of the CD is the full commercial version of the 3D software by DAZ Productions. Available for both the PC and the Mac, it was previously sold for several hundred dollars.