I have been playing with Kerkythea 2008 for the last couple of days. I was attempting to render the Rhino 3D model (as shown below) using it.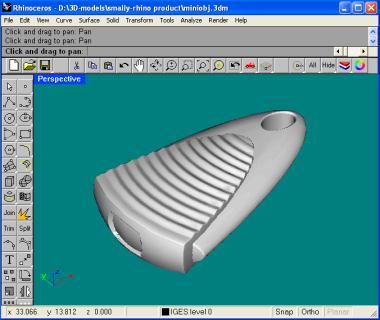 Using Kerkythea 2008, I rendered the image shown below from a 3DS import of the model that was created in Rhino 3D. This rendering took about an hour on a dual-core machine with 2GB ram. The import of the 3DS tesellation of a Rhino NURBS model into Kerkythea was flawless. The scene is lighted by a single spot light and global Sky.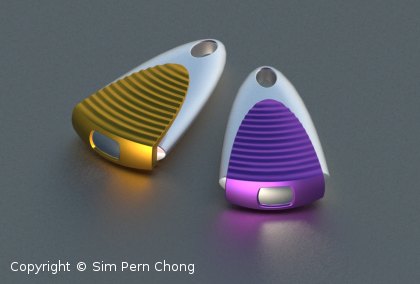 For a free rendering program, I must say that Kerkythea is very impressive indeed.
It is an excellent rendering system that is highly suitable for creating Product Renderings. However, it is not without its flaws. In my opinion, the image mapping department can be better improved.
I will highly recommend it for industrial design related visualisation works.
Note: I am written a tutorial based on this rendering test. Click here to go to the basic Kerkythea rendering tutorial.