For the current promotion, DAZ is now giving the Bridge Starter Pack for free. This pack is designed to be used with DAZ Studio.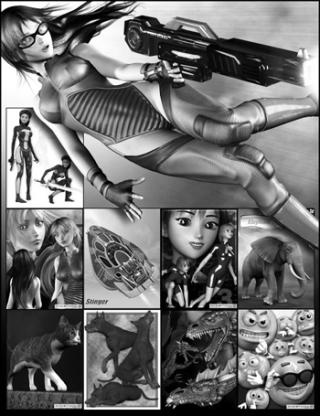 This pack includes several nice models such as Aiko, a dragon, a cat, a dog, an elephant and all the necessary textures and accessories that go with them.
To get this current promotion for free, click here. This promotion will not last forever, so hurry!

Note: you will need DAZ Studio in order to use this product. DAZ Studio is also free. You can also download DAZ Studio after signing up with DAZ. To get DAZ Studio, after you have signed up with DAZ, go to 3D Software >> DAZ Studio to download it from their website.