The first 3D program that I have used was Imagine 3D.  It was a DOS program which I had on a 486 PC. I picked up Imagine3D in order to model and animate my Final Year Project as an Industrial Design student. The project is as shown below.
That was back in the mid 1990's. Time and technology have changed. I no longer use Imagine 3D. Nevertheless, I still have fond memories of that delightful piece of software. It was the program that introduced me to the 'wonderful' virtual world of digital 3D.
Imagine is a 3D modelling and animation program. In its era, it was famous for its excellent procedural texturing ability.
There was a port of the program from the ancient DOS environment to the Windows environment. The Windows version is still available. The best part is that it is now FREE.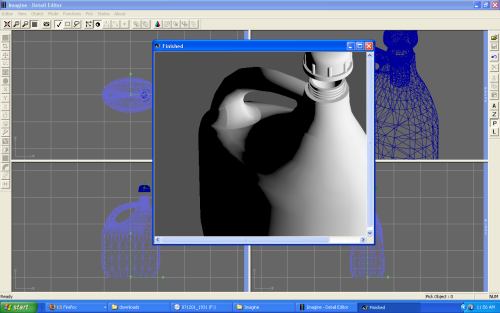 Imagine3d.org is a forum that diehard Imagine fans hang out. Registered member of the forum can download Imagine for Windows for Free. In addition to that, Organica which is a dedicated 3D modeller, is also available freely for registered member.
>>> Click here to go to Imagine3D forum.
Have fun 🙂
PS: Imagine 3D by modern standard is seriously outdated. For free and powerful 3D for modeling, rendering, illustration and animation, you should check out Blender 3D.