Visualization with Blender 3D is a course aimed at persons who wish to harness the power of Blender 3D software for visualisation and digital media works. This course is aimed at persons who are new to either Blender or 3D graphics in general. Art Teachers, Graphic Designers, Interior Designers, Exhibition Designers and/or anyone who wants to learn 3D graphics will find this course useful. No prior 3D computer graphics experience is required for the course. This course is a Professional Development Programme run by Lasalle College of the Arts (Singapore).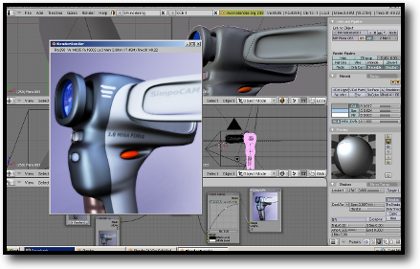 The course will be conducted every Friday evening (7.00 pm – 10.00 pm) from 12 June to 24 July 2009.
Venue: Lasalle College of the Arts, Singapore. The art college is situated next to Sim Lim Square.
The Course spans 7 lessons of 3 hours each. Topics covered will include the following:
Blender 3D interface
3D modelling
Material creation
Texture Mapping
Lighting
Rendering
Basic animation
Integration with other programs
Cost Fee: 550 SGD
Interested persons, please call (+65) 97101546 for inquiry.
Email: enquiries@lasalle.edu.sg
Closing date for registration is 3rd June 2009.
Background: Blender 3D is a FREE and open-sourced professional-grade 3D modelling, rendering and animation program.
Blender 3D can be used either standalone or together with Product/Interior Design programs for the visualisation phase of the design process. It can also be used as a 3D tool for graphic design.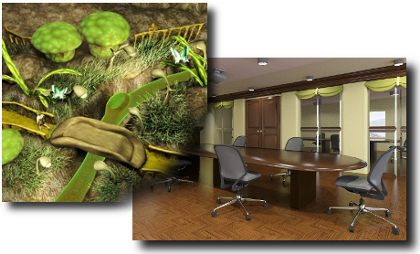 What is the advantage of using Blender 3D? Comparable 3D programs cost thousands of dollars. Blender 3D presents itself as a low-cost/free yet powerful alternative.