This is quite an old project that was done in the year 2000.
The idea was to create an underwater scene that depicts the sea as a mysterious place with a hidden civilization. That explains the underwater craft against a backdrop of some kind of building-like structure.
The rendering was done using the (now ancient) Truespace 2. Modelling was created using the reliable Rhino3D.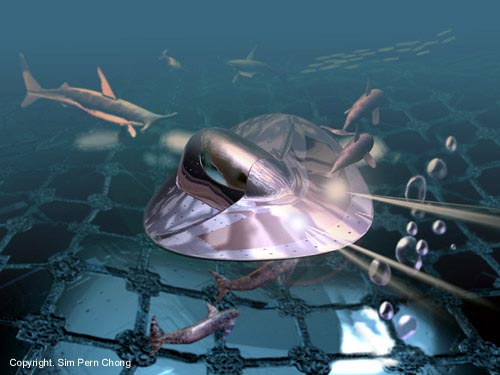 This work was featured in Computer Graphics World.