Inkscape is a 2D drawing tool that is freely available as an open source program. For industrial design, it can be used to create 2D illustrations of product concepts.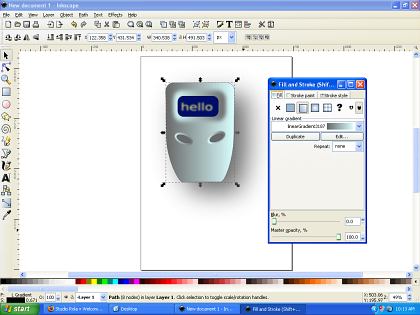 Because it is vector-based, the images created are resolution independent. This means that, the illustrations will not lose their sharpness even when they are being enlarged. This is good for creating illustrations that are A3 sized or larger.
If you know how to use Freehand or Illustrator, Inkscape is not difficult to pick up. Inkscape created files can be saved as SVG, EPS, PDF and much more.
Inkscape is available as a free download from www.inkscape.org.
Note: If you are looking for a commercial 2D Illustration Program that is not too costly but still very competent, Affinity Designer is a very good alternative.