We have enough inquiries about Rhinoceros 3D to think that it is a good idea to write something about it.
Note: At Studiorola (in Partnership with Nosco Consultancy), we offer Rhino related courses such as:
Certified as well as Customised Rhino Training
Overview
Rhinoceros or popularly known as Rhino 3D started many years ago as an affordable NURBS-based 3D modelling  program. NURBS which stands for Non Uniform Rational B-Splines, is an industry standard in computer-aided design (CAD), engineering (CAE) and manufacturing (CAM). Rhino 3D is primarily a NURBS application with some mesh (polygon) modelling capability.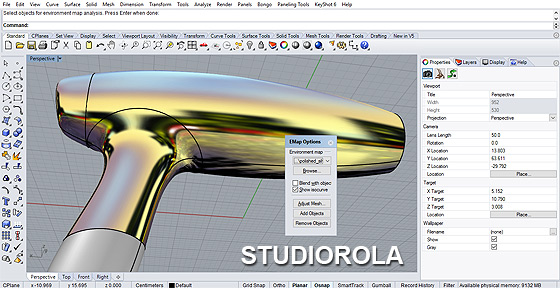 At the current version, Rhino 3D is a much more powerful and versatile program that it previous was.
In a nutshell, Rhinoceros 3D can do the following:
1. Create accurate models using NURBS technology

2. Create continuously-matched surfaces of high quality

3. Evaluate surface smoothness quality

4. Create or edit models using solid-modelling type functions such as Booleans, shelling and solid-based filleting.

5. Evaluate model for manufacturing integrity

6. Create basic 2D Drawings from 3D models. Notes, the 2D drawings are non-associative with the 3D model. As of this writing, Mac version is missing features available on the PC version of Rhino.

7. Perform basic mesh editing

8. Convert NURBS models to mesh which is essential for export to 3D printing and rapid-prototyping

9. Create renderings of 3D models and scenes
Capability Extension via Addons and Plugins
In many ways, Rhino 3D's capability can be enhanced by plugins, some of which are free.
Depending on the type of industry and application, Rhinoceros 3D can be 'configured' (via plugins) to suit particular requirements.
The followings are example of  corresponding plugin catered for particular industries or applications:
Industry/Application

                            Configuration

Class A Surfacing                                                                        Shape VSR

Organic Modelling                                                                       T-spline, Clayoo

Realistic Rendering                                                                     Vray, Keyshot

Algorithmic Modelling/Architecture                                        Grassphopper (free)

Complex Patterning/Architecture                                           Panelling Tools (free)

Jewelry Design                                                                             RhinoGold

Ship Building                                                                                 Orca3D

Animation                                                                                       Bongo
This list of plugins above is not exhaustive.
Below  is an example of how Rhinoceros' capabilities can be extended using free plugins such as the Panelling Tools.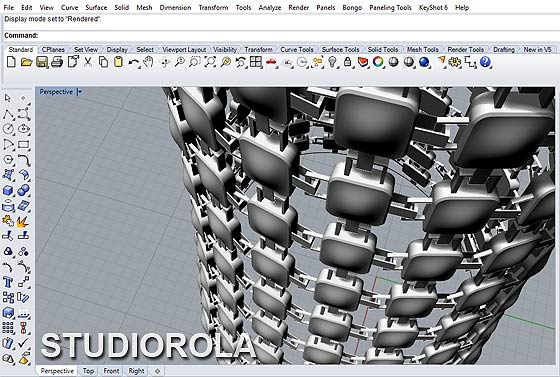 Below is an example of Rhino models renderied using Keyshot.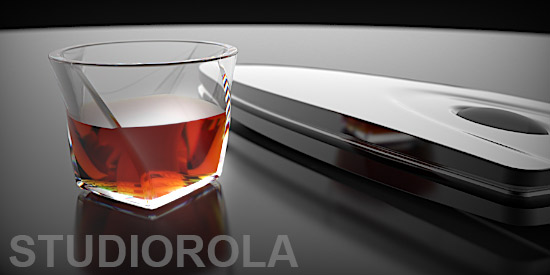 Rhino 3D can be said to be a CAD program that allows for a  high degree of modelling freedom. Given the right plugins, it provides the User the modelling flexibility of that offered by polygonal/subdivision modellers popularised by 3D programs for the entertainment and multimedia industry. However, Rhino has the advantage of having superior capability for realising the virtual designs as physically manufactured, fabricated products or objects. This is because, as a NURBS program, Rhino offers excellent operability with engineering tools including Parametric Mechanical CAD programs such as CREO, Solidworks, Solidedge. This is mainly attributed to robust CAD exchange formats such as STEP import and export. As such, apart from being able to create complex forms and design, models built using Rhino 3D can be manufactured, given the right know-how.
Does Rhino 3D has parametric capabilities such as those found on MCAD such as Solidworks, Solidedge, Creo, Catia, etc? Well, not exactly. However, to a certain extend, parametric or history-based modelling can be incorporated into the creation process via the in-built record history function and Grasshopper which is a freely available graphical algorithm editor. Below is an illustration of Grasshopper being used to modify surface geometry within Rhino 3D. Grasshopper has the ability to go beyond providing conventional parametric modeling. It can be used for complex Generative Design and modeling.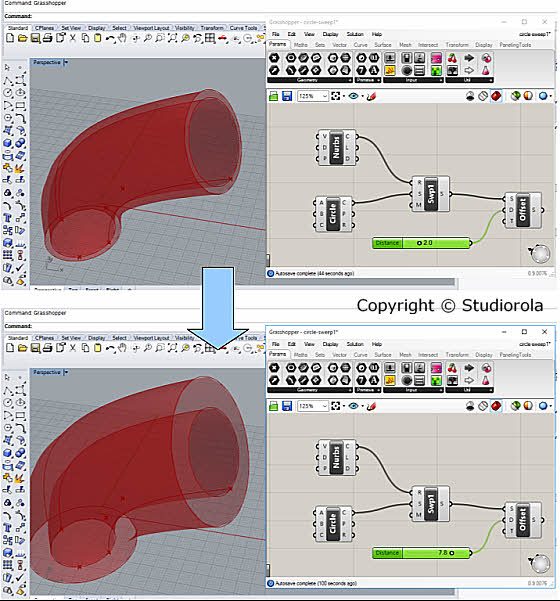 Learning Curve
The interface of Rhinoceros 3D is fairly intuitive and is comparatively easy to understand for a 3D CAD program, especially for persons who have experiences using other 3D programs. However, NURBS modelling methodology, especially when continuously smooth forms need to be created, can become quite complex. Thus, despite the easy learning curve of creating basic geometries, generating complex forms does require firm knowledge of principles pertaining to NURBS surface modelling.
A trial version of Rhino can be downloaded from their official website.