I recently did some works for Open Systems Innovation. It is a Singapore-based Company that provides IT solutions and out-sourcing services. Among its many other services, Open Systems also specialises in creating projects and works using Project Wonderland, an X3D-based application. My involvement consisted of providing some 3D supports for Project Wonderand. My job included some 3D modelling but mainly 3D coaching. For both aspects of the work, Blender 3D was the 3D platform used.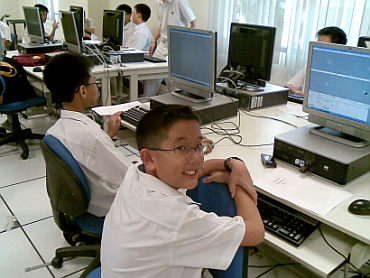 Well, I am no expert in Project Wonderland. Nevertheless, I thought that some of the things that Open Systems Innovations does using Project Wonderland are interesting.
Below is a Wonderland-based Project that Open Systems Innovation is working on.