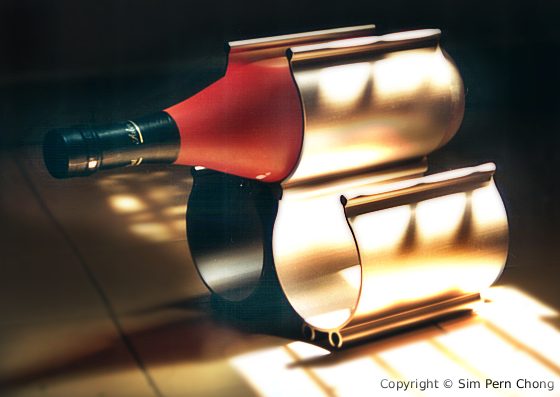 This project was done while I was working with the Productivity and Standards Board (IDPDC, now known as Xentiq). The client was AEI.
The design brief called for the creative ideation and design of products using the process of aluminium extrusion.
What I have designed was a single extrusion profile that is the basis of the wine rack. Basically, the whole design is just this! However, the design catered for modularity and future expansion. You can add as many pieces of the singular unit as you like and each piece will interlock with the adjacent pieces.
The Aluminiq wine rack appeared in several publications. It was also featured during Singapore Design Award 2002 and appeared in its publication.