Carrara 6 Pro is being offered for free on the April edition of Digital Arts Magazine as well as the launch issue of 3D Artist. Carrara is a 3D modelling, rendering and animation program from DAZ.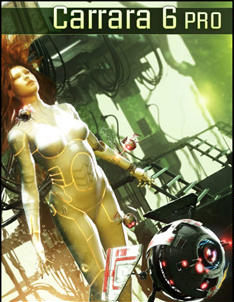 I just got my own copy and it is great !
For those who are new to 3D or Carrara, Carrara has a reputation of being powerful yet relatively ease to use. Carrara 6 Pro was previously selling at several hundred dollars.
One of the enhancement of Carrara 6 pro is that it offers better integration with Poser and the free DAZ studio  than previous versions.
Below diagram shows DAZ Studio human character seamlessly integrated into Carrara.
There are more to Carrara's power than that. For example, it can create particles such as hair and smoke. Creating terrains and landscape with vegetations are a breeze with Carrara using its Terrain Generator and Surface Replicator.
Below screen shot shows in in-built plant and trees generator.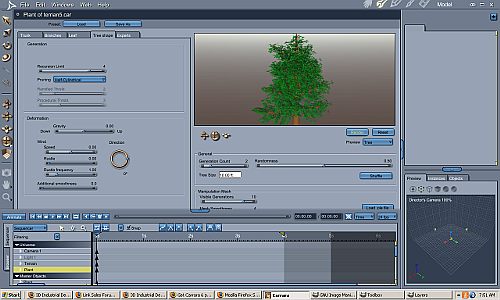 Rendering-wise, Carrara is pretty speedy and can produce pretty results. The renderer is capable of calculating global illuminations. Thus, indirect lighting and caustics can be achieved in rendering results.
Remember to check out the corresponding edition of the Digital Arts Magazine or 3D Artist !