For a limited period, Packt Open Source is offering exclusive discount on open source books.
Packt Open Source specialises in selling books on Open Source software and actively contributes to the popular adoption and growth of open source technology. During March this year, it was announced that its donations to Open Source projects has exceeded the $300,000 mark.
The discounted books on offer now include those for open source applications such as Blender 3D, Inkscape, Drupal, Python, Php and Java. The title that is of particular interest to 3D enthusiasts is Blender 2.5 Lighting and Rendering. This book covers Blender lighting, compositing, and rendering.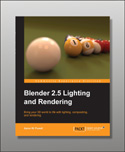 For 2D graphic enthusiasts and designers, a title of interest is Inkscape 0.48 for Web Designers. This book talks about creating website layout designs, images, and icons using Inkscape the popular open source Vector Graphics and Illustration program.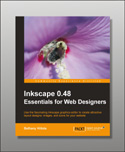 This promotion will be on for a limited period of time only (until end of July ?)
For a complete listing of the books on offer, go to:
http://www.packtpub.com/article/packts-best-selling-open-source-books-offer