Found this cool web page featuring a cool packaging from Brandimage. This product is known as the 360 Bottle.
It is a totally recyclable paper bottle that is designed for eco-friendliness and future sustainability. According to their website, it is made of recyclable and food-safe materials. Not only is it functionally excellent, it is also aesthetically quite pleasing.
With the growing awareness for future sustainability, this product may have come at the right time. Currently too many PEP bottles are being used which warrant their creative re-use.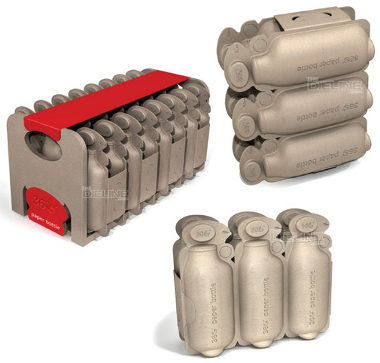 For more details, check out their website here .