Grasshopper is a powerful generative design and modeling plugin for Rhinoceros 3D. It can be said to be a visual programming language that is presented via a node-based editor. Grasshopper greatly extends Rhino's capability and allows for extensive parametric control over curves, surfaces and models. Additionally it also offers the power to automate repetitive processes to create form and designs via node-based visual programming. Currently, very popular within the architectural field, Grasshopper can also be effectively deployed in other design disciplines and applications as well.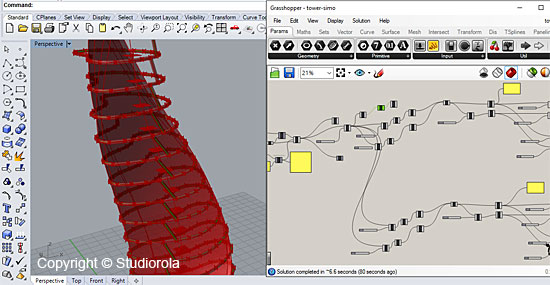 Synopsis:
This course provides an introduction to Grasshopper for Rhino 3D.
Pre-requisite
A basic proficiency of Rhinoceros 3D is required.
Course Outline
Software Interface
Parameter Inputs
Sets
Data Matching & Structure Management
Creating Points, Curves & Surfaces
Transformation & Morphing
Mesh
Maths Section
Useful Combinations
Enquire and request for quotation
For Training Enquiries and Quotation, kindly contact us at +65 97101546 (Singapore).