Up until recently, it is fairly hard to find freely downloadable Video Editors that are of good quality. In this article, we will look at the very few that are usable:
1. Davinci Resolve Lite
Davince Resolve Lite is the lite version of Resolve. However, even as its lite version, it is a powerful solution for colour grading. In the latest versions, it is added more Video Editing features. However, be forewarned, this program requires a high hardware requirement in order to run properly. This program requires dedicated GPU (video cards) for some of its operations. Also your monitor need to be able to support a fairly high resolution. The minimum screen resolution required is 1680×1050. Davinci Resolve comes with a specialised Colour grading section that is superb for this area of work.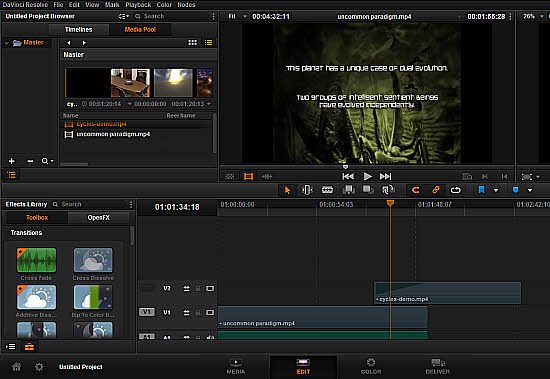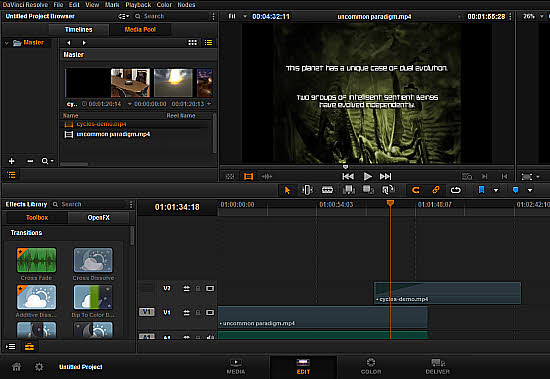 2. Blender VSE (Video Sequence Editor)
Many people know Blender only as a 3D based application. However, it can do other stuffs such as Video Editing and 2D compositing. Despite its unconventional interface and somewhat clunky operations, Blender 3D's VSE (Video Sequence Editor) is a fairly capable video editing solution. The plus point of using this solution is that it is fully integrated with the 3D aspect of Blender.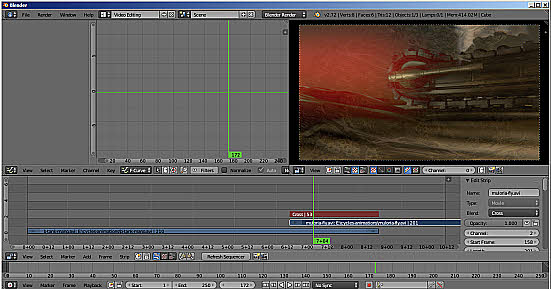 3. Hitfilm Express
Hitfilm Express is free. Its base capabilities can be extended using paid add-ons.
All the programs described here are able to perform fundamental operations of video editing inclusive of the following:
1. Non-linear editing.
2.Transition effects
3. Adding of movies, images, image sequences and sound clips.
This article will be updated intermitently to reflect its currency.