From July 2000 to March 2008, I had been a Full-time Design Lecturer with Temasek Polytechnic's Product and Industrial Design Course.
Over the years, I have been intensively involved in the coaching of students as well as in the shaping of certain aspects of the course curriculum. The area that I have been most heavily involved was in the field of Computer Aided Industrial Design (CAID). This often involved revamping the curriculum and lesson plans. I had also proposed and overseen the acquisition and integration of new CAID technologies pertaining to the course. This included acquiring software, hardwares and arranging for the relevant trainings pertaining to their usage.
The responsibilities of a design lecturer were varied and wide-ranging. Sometimes, we were also called upon to bring students for overseas design study trips. Together with one of my colleagues, I have brought students for study trips to Europe as well as Japan.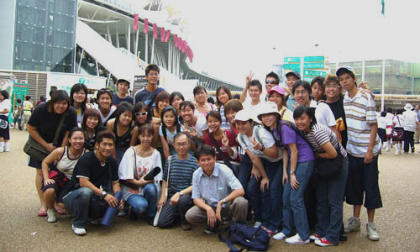 Such trips not only enriched and exposed the students to other cultures and design practices, they also enriched my experiences as well.
Beside the usual teaching-related matters, I was also regularly involved in 'extra-curriculum' activities pertaining to the career. For example, I was heavily involved with 'Greater than 60' which was a school initiative towards designing for the aged. See pictures below.
Involvements for the initiative included attending relevant seminars, coaching students, liasing with journalists and press, preparation of exhibition collaterals as well as presentation to VIPs (including minister).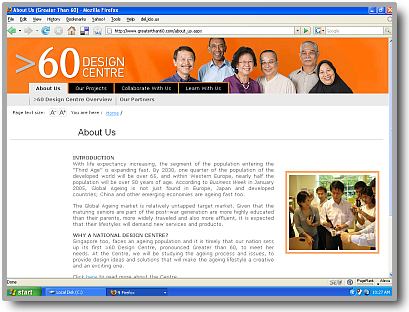 In all, the years in Temasek Polytechnic presented me with a varied range of responsibilities and experiences.
Note: 
Occasionally, I will recieve emails and comments pertaining to academic matters. Sometimes, I will also recieve comments that are less-than-constructive that relate the content of this site to my past experience as a lecturer.
I will like to state that I am no longer working with Temasek Polytechnic.  Additionally, this is my personal blog and is thus not reflective of my past works as a lecturer. Instead, the materials on this website reflect my personal interests in the area of 3D graphics and design.