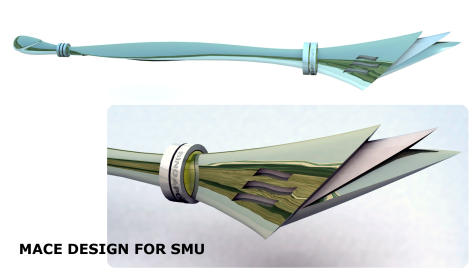 This is a 3D concept rendering for a Mace design for an Educational Institute.
The concept was conceived by a colleague. My task was to create realistic conceptual renderings of the concepts.
The modelling was done on Rhino 3D using NURBS. The model was later imported into Blender 3D. It was then rendered using the Yafray renderer via Blender 3D.