This is a Conceptual Project done in the 1990s. It is meant to be a small product for assisting aged travellers or elderly persons on the move. The product aims to be small and un-intrusive, yet intuitive enough for easy operation.
The project was featured in a Chinese-language Newspaper (as shown below)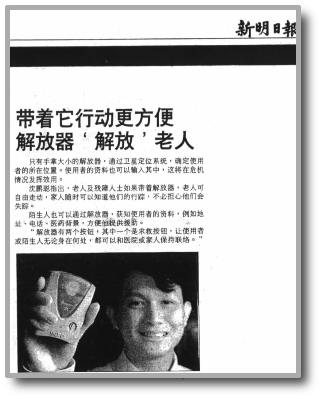 The photo below showed me presenting the product concept to the Minister (now Deputy Prime Minister) during an exhibition.