Studio Rola provides 3D Design-related services. Our core business is in Conceptual and Industrial Design, CAID/CAD, General 3D Modeling, Rendering, Visualisation, 3D Printing and Design Training and Consultation. This website serves as a blogging and design-service showcasing platform for Studio Rola. It also reflects the owner's personal interest in 3D graphics, digital media, animation, product and industrial design. Industrial Design is the field that deals with the creative and aesthetic aspects of Product Design and Development. The scope of work is often a marriage between Technicality and Creative Artistry.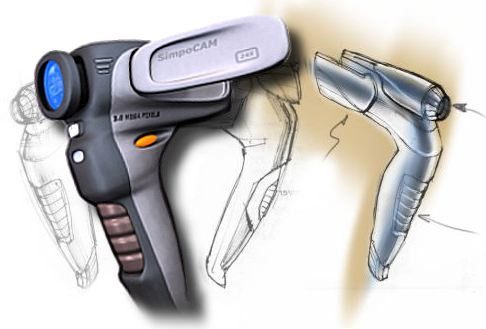 On this website, there are much information and resources pertaining to digital 3D modelling and visualization. This includes tutorials pertaining to the application of low cost and open source software programs for Industrial Design, 3D Printing as well as design in general.
Currently, there are tutorials on rendering and 3D modelling. These tutorials are written for Rhinoceros 3D, Blender, Natron Compositor, Inkscape and Kerkythea software programs.
Additionally, links to the various 2D and 3D as well as CAD (Computer Aided Design) application are also generously provided on this website. These materials may be especially helpful to a design student, budget-conscious designer or company.
Also, on this website, you can find reviews on some graphics and design-related books, websites, products and software programs. If you have some graphic/design related stuffs that you want to be featured on this site or get a review for, you are welcomed to drop us an email.
Occasionally, a designer or two may also be featured here as well.  So, if you are a designer or creative professional who wants some exposures via this site, do drop us an email too. Please understand that Studiorola.com reserve the right to accept or reject a request based on merits of work and portfolio.
This is a constantly expanding site with contents being added on a regular basis.

You may want to use the Navigation Menu on the right to find your way around this site.
Thank you for visiting.